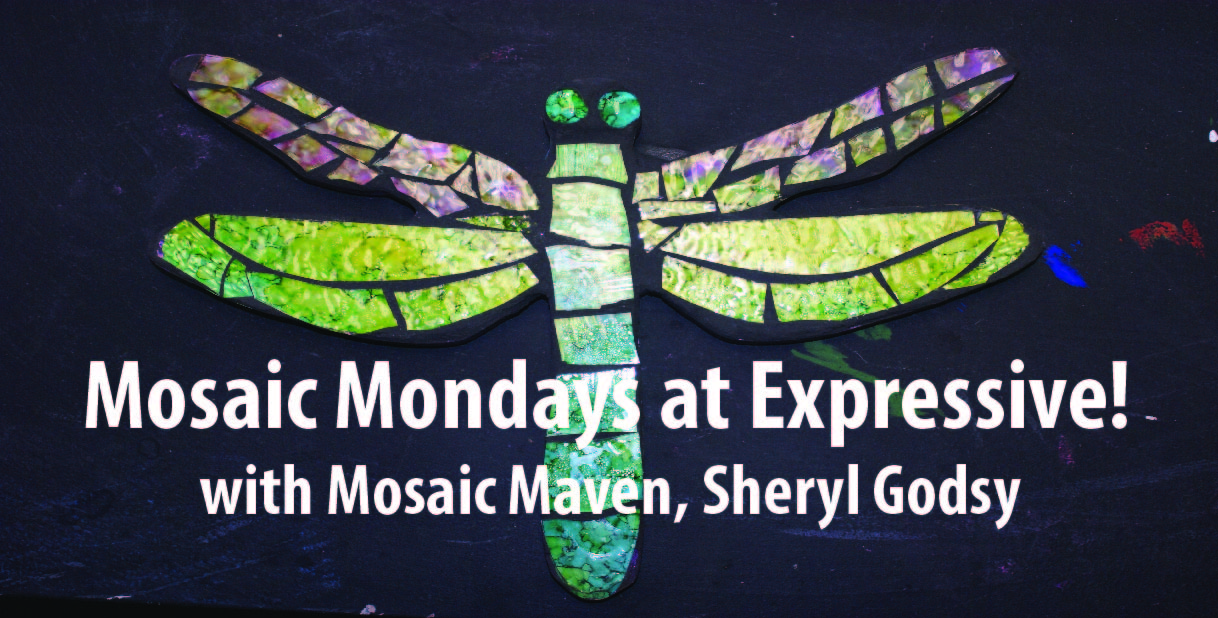 No experience necessary! Come try out the magic of mosaic art. This is an open session –  come any time from 2-9 pm. You can choose a project and Sheryl Godsy, creativity coach, will guide you with project and tile selection, learning to cut or nip along with other basic mosaic techniques including grouting. All supplies are provided within your project fee. You may bring your own Dishes or pottery to break and add to your project- a great way to relieve stress and recycle. Smaller projects may take a couple of hours… Larger projects of course take more time and may take more than one session. Projects will need to dry and then come back next week to grout.
$30 project selections include a small wall mirror, trivet, or photo frame
$40 project selections include novelty shapes, stepping stone or flower pot
$50 project selections include serving tray, lazy Susan or large cross
Register / prepay one week in advance to reserve your space and project.  Walk-ins welcome although class space and project selection based on availability.
What's the process?
1. TILE SELECTION
Forage for your favorite colors at our tile pantry for your chosen project.
2. NIP & LAYOUT
Learn how to use the tile nipper and other tools for cutting  tile – and layout your mosaic masterpiece.
3. GLUE LESSON
Time to stick all the mosaic tile pieces in place.
4. GROUTING DEMO
We'll provide a view-only grouting demo so you're ready to grout and finish your piece next session or pay a fee to have us grout it for you.